Witness The Sound of Innovation™ for yourself.
Our resellers enjoy some of the most coveted perks the industry has to offer.
The product(s) of your choice can be shipped to your location for a free trial period - all we need is a credit card on file. When your trial period is over, return the product(s) to MSE Audio to avoid late charges. Your card will not be charged unless we do not receive the trial product(s) back within the allotted time frame.*
The trial package will include:
Product(s) of your choice to demo
A collection of our Product Guides
Promotional Merchandise
Once you have received the trial kit, set up the product(s), and cranked up the jams, we are positive you will want to become an authorized MSE Audio dealer.
Get started by filling out the form below. We'll be in touch shortly.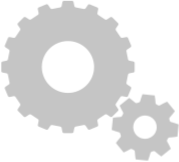 * As your trial period expires, you will have the option of buying the products. If the products will be used in your showroom, you can purchase the products at a 20% discount. If you would like to keep them as inventory or for personal use, you can buy the products at dealer pricing. If you do not wish to keep them, you may ship the items back to our warehouse at your expense. If the items are received in excellent condition and on-time, you will not be charged any fees.